main menu : bob ray bio
In 1994 Bob Ray founded the production company CrashCam Films based out of Austin "The Live Music Capital of the World," Texas. CrashCam Films' first productions were narrative Super 8 films and music videos. His in-camera-edited Super 8 short "Sweet Sweetroll's BaadAsssss Spin" found it's way onto legendary indie producer's John Pierson's acclaimed show Split/Screen on the Independent Film Channel and Bravo.
Soon after, Bob and CrashCam Films took the leap into feature film production with a rock 'n' roll stoner cult feature called "Rock Opera." Bob wrote and directed "Rock Opera" with very limited resources, and put together a riotous film that has screened in over two dozen film festivals and 23 cities theatrically. Along the way, the film accumulated tons of great reviews (including several four-star reviews and a 2003 High Times Magazine nomination for a Stony Film Award). Look for the "Rock Opera" DVD in March of 2005 being released by GoKart Films and Koch Entertainment.
CrashCam Films continues to produced music videos, including: a video for the Grammy™ nominated song "Fried Chicken and Coffee" by Nashville Pussy, and videos for The Riverboat Gamblers, U.S.S. Friendship, Dambaby (featuring Sam McCandless of Cold), The Phantom Creeps and more.
CrashCam Films' television and commercial work includes a wide array of clients ranging from Chupa Chups lollipops to Celis Beer. While shooting promo spots for MTV2, we've worked with some of the best names in music including: The Polyphonic Spree, Black Eyed Peas, Eels, Jerry Cantrell, Blur, Supergrass, The Rapture, Junior Brown, Jurassic Five, Puffy, The Executioners, Pete Yorn, Clinic, Starsailor, Don Walser, The Shins, Ozo Matli, Stephen Malkmus, Hank Williams III, X-Ecutioners and many others. From 2003-2004, CrashCam Films' Bob Ray was the Post-production Supervisor and Editor on the nationally seen music show All Access Live.
CrashCam Films' ass-kicking documentary film about the resurgence of all-girl roller derby. "Hell on Wheels" tells the action packed story of a group of Texas women who band together to resurrect roller derby for the 21st century. Emerging from the Austin music and arts scene, these women create a rock and roll fueled version of all-girl roller derby that has spawned the derby craze currently sweeping the globe.
In 2007, Bob Ray launched the animation arm of CrashCam Films: CrashToons. Gems such as APESH!T, Platypus Rex, and Chupacabra's Spanish are among the 2007 CrashToons slate. CrashToons have been popping up at film fests as well as online, and we've been making 'toons for Turner Networks and Playboy.
Current projects include: a super-secret feature documentary, a recently completed a feature script, and a continuous flow of CrashToons.
Send him your money.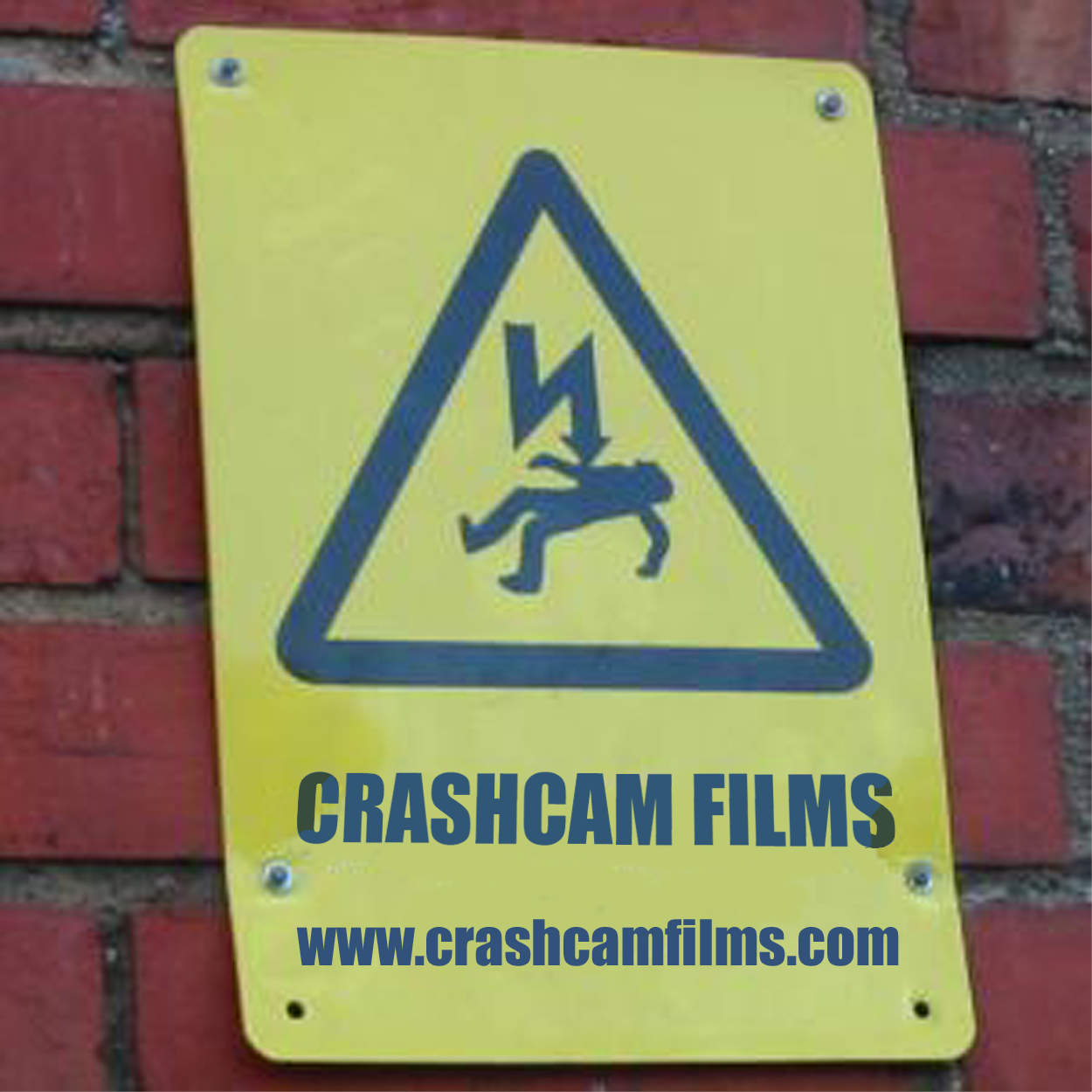 FILMS BY BOB RAY
projects in-the-works:
UNTITLED SECRET DOC PROJECT
A top secret feature documentary project currently in production.
CRASHTOONS
We're constantly making more 'toons. Check 'em out at www.CrashToons.com
projects in development:
THE DOWN SIDE
A rowdy and hilarious feature length comedy caper script.
TRIKE
An in-progress script for a feature length twisted comedy/love story.
THE SOMETHING-OR-OTHER BROTHERS
A feature length balls-to-the-wall crime comedy flick in the scripting stage.
REIGN IN BLOOD
A secret documentary project.
CORROSION
An in-the-works script for a feature drama.
completed projects:
PLATYPUS REX
A raunchy animated series currently appearing on Playboy.com
Writer-Director-Animator-Editor 2008 (ongoing)
*Austin Film Festival 2008
CRASHTOONS PRESENTS
Animated series
Writer-Director-Animator-Editor 2008 (ongoing)
HELL ON WHEELS
Multi format feature documentary.
Director-DP-Camera Operator-Editor 2007
*South by Southwest Film Festival (world premiere) 2007
*Denver International Film Festival 2007
*San Francisco DocFest 2007
*CMJ Film Festival 2007
*Lone Star FIlm Festival 2007
*Victoria Film Festival 2007
*Big Sky Documentary Festival 2007
*Dallas Video Festival 2007
*Rhode Island International Film Festival 2007
*IndieMemphis Film Festival 2007
*Chicago Underground Film Festival 2007
*Tucson Film and Music Festival 2007
*Perth International FIlm Festival 2007
*ResFest Brazil 2007
*** Available on DVD from IndiePix
APESH!T
A hilariously subversive animated series screening on Turner Networks and Playboy.com
Writer-Director-Editor 2007 (ongoing)
*South by Southwest Film Festival 2008
*Animation Block Party, NYC 2007
*Palm Springs ShortsFest 2007
*Animation Attack, Atlanta 2007
*American Cinematheque at the Egyptian Theater 2007
NIGHT OF THE KUNG FU ZOMBIE BASTARDS FROM HELL! (redux)
Super 8 short
Writer-Director-DP-Camera Operator-Editor, 2007
*South by Southwest Film Festival 2008
*Slamdance 2008
*Anilogue 5th Budapest International Animation Festival 2007
*Mecal International Short Film Festival, Spain 2009
THE TROUBLE WITH MUPPETS (a.k.a. MUPPET P.I.)
A very short drunken Muppet (TM) film.
Writer-Director-DP-Camera Operator, August 2004
*Rank and Revue Music and Film Festival 2004
HILLBILLY DOOMSDAY
Mini DV short about the Y2K apocalypse.
Writer-Director-DP-Camera Operator-Editor 2004
* New York Underground Film Festival 2004
*Chicago Underground Film Festival 2004
*CinemaTexas Film Festival 2004
*San Antonio Underground Film Festival 2004
*Rank and Revue Music and Film Festival 2004
WHAT'S WHAT
Music video for The Riverboat Gamblers
Writer-Director-DP-Camera Operator, April 2004
*South by Southwest Film Festival 2005
*Austin Music Network
BLOOD AND WORDS
Music video for Dambaby
Writer-Director-DP-Camera Operator, October 2003
*South by Southwest Film Festival 2004
ROLLERGIRLS
Music video for USS Friendship
Writer-Director-DP-Camera Operator, December 2002
*Rank and Revue Music and Film Festival 2004
*Austin Music Network
SAY SOMETHING NASTY
Music video for Nashville Pussy
Writer-Director-DP-Camera Operator, August 2002
*World Premiere at South by Southwest Film Festival, March 2002
*Reel Austin Volume II DVD, Austin Music Network
*Rank and Revue Music and Film Festival 2004
SIX IN AUSTIN: WRECKED
Mini DV feature collaboration
Writer-Director-DP-Camera Operator-Editor, March 2002
*World Premiere at South by Southwest Film Festival, March 2002
*Dallas Video Festival, April 2002
HIGH AS HELL
Multi format music video for Nashville Pussy
Writer-Director-DP-Camera Operator, June 2001
*Screening on Much Music, MTV2, MTVX, and the Austin Music Network
FRIED CHICKEN AND COFFEE
Music video for Nashville Pussy
Writer-Director-Camera Operator-Editor, April 2000
*Grammy nominated song
*Screening on Much Music and the Austin Music Network
*NoDance Film Festival 2001
ROCK OPERA
16mm feature
Writer-Director-Camera Operator-Editor, September 1999
*South by Southwest Film Festival (world premiere)
*San Francisco Indie Fest
*No Dance Film Festival
*New York Underground Film
*Austin Film Festival
*Chicago Underground Film Festival
*Lost Film Festival
*Leeds International Film Festival (U.K.)
*New Orleans Film Festival
*Sound and Vision (Toronto)
*Euro-Underground (Krakow, Poland)
*MicroCine Fest
*Berkeley Film Festival (winner, comedy feature)
*Texas Film Festival, Freaky Film Festival
*No Dance 2000 Touring Film Festival (Austin & Cannes, France)
*Sound Unseen (Minneapolis)
*Screened on the Austin Music Network, March 2000
WHO IS MY SHMAN?
16mm music video for Fuckemos
Director-Camera Operator-Editor, June 1999
*Screening on the Austin Music Network
GOLDEN ARM PROJECT
Super 8 music video for The Golden Arm Trio
Writer-Director-DP-Camera Operator, February 1999
*Screening on the Austin Music Network
SIX- PACK OF WHUPASS
Super 8 short film
Writer-Director-DP-Camera Operator-Editor, February 1998
*Austin Cinemaker Co-op's Reel of Whup Ass Film Festival, 1998
*Voted into the Austin Cinemaker Co-op's best of 1997 compilation, Texas Super 8 Massacre
NIGHT OF THE KUNG FU ZOMBIE BASTARDS FROM HELL!
Super 8 short
Writer-Director-DP-Camera Operator-Editor, October 1997
*Austin Cinemaker Co-op's Attack of the Fifty Foot Reel Film Festival
*Super Super 8 Film Festival 1997
*Voted into the Austin Cinemaker Co-op's best of 1997 compilation, Texas Super 8 Massacre
*San Antonio Underground Video Festival 1998
*Rank and Revue Music and Film Festival 2004
SWEET SWEETROLL'S BAAADASSSSS SPIN
Super 8 short
Writer-Director-DP-Camera Operator-Editor, February 1997
*Austin Cinemaker Co-op's Reel of Fortune Film Festival
*Screened on John Pierson's Independent Film Channel show Split Screen, May 1998, and on Bravo, August 1998
*Athens Film Festival 1997
*CinemaTexas Film Festival 1997
*Voted into the Austin Cinemaker Co-op's best of 1997 compilation, Texas Super 8 Massacre
*San Antonio Underground Video Festival 1998
*Rank and Revue Music and Film Festival 2004
MAD BEAST WIGGLE
Music video for The Phantom Creeps
Writer-Director-DP-Camera Operator-Editor, September 1996
*Screening on the Austin Music Network
*Rank and Revue Music and Film Festival 2004
MOFO
HI8 short
Writer-Director-DP-Camera Operator-Editor, March 1996
*Austin Cinemaker Co-op's Outdoor Shorts screening
COCAINE NINJA
HI8 short
Writer -Director-DP-Camera Operator-Editor, February 1996
VAC_MAN
HI8 short
Writer-Director-DP-Camera Operator-Editor, September 1995
FRANK
HI8 short
Writer-Director-DP-Camera Operator-Editor, March 1994
BASKETBALL TED
HI8 short
Writer-Director-DP-Camera Operator-Editor, July 1993
CHICKEN AND THE BANJO
HI8 short documentary
Director-Editor, June 1993
THE ADVENTURES OF DONALD STARKLAND
HI8 short
Co-writer -Director-DP-Camera Operator-Editor, November 1992
*Rank and Revue Music and Film Festival 2004
EXPERIENCE
HOW'S YOUR NEWS?
dir. Arthur Bradford; prod. Matt Stone & Trey Parker, television show for MTV
Camera Operator; March-August 2007
THE SHIFT
Music show on TeleMundo
Camera Operator; March 2007
AUSTIN CITY LIMITS FESTIVAL 2006
Camera Operator; September 2006
BLUES TRAVELER INTRO
Intro video for Blues Traveler's live performance
Editor; December 2005
THE FIERCE PEOPLE
dir. José Padilha, documentary feature
Camera Operator, Associate Producer; June 2005 (release date: 2007)


MTV Roller Derby PROMO SPOTS 2005
Director of Photography, Camera Operator, April 2005
THE KIDS OF WIDNEY HIGH
dir. Rana Joy Glickman, documentary feature
Camera Operator; September 2004 (release date: 2007)
ALL ACCESS LIVE
Live music television show playing in over 20 million homes across the U.S.
Post Production Supervisor, Editor; 2003-2004


RANK & REVUE MAGAZINE'S RED RIVER ROCK OUT
Television spot for the Red River Rock Out Music Festival.
Director, Director of Photography, Editor; 2004


MTV2 PROMO SPOTS 2003
Concert Footage Director, Director of Photography, Camera Operator
Twenty-nine live action and animated commercials with:
Blur
The Coral
Supergrass
The Polyphonic Spree
El P
Sahara Hotnights
Grandaddy
The Rapture
Skeleton Keys
The Fever
Estradashpher
Singapore Sling



MTV2 PROMO SPOTS 2002
Concert Footage Director, Director of Photography, Camera Operator
Twenty-one Super 8 and animated commercials with:
Eels
Jerry Cantrell
Clinic
X-ecutioners
Starsailor
Moldy Peaches
The Shins
HORNS AND HALOS
dir. Michael Galinsky, feature documentary
Director of Photography; Camera Operator; 2002
*Toronto International Film Festival 2002

MTV2 PROMO SPOTS 2001
Concert Footage Director, Director of Photography; Camera Operator
Thirty-four Super 8 and DV commercials with:
Junior Brown
Black Eyed Peas
Blake Babies
Pete Yorn
Ozo Matli
Jurassic Five
Stephen Malkmus
Soft Boys
Hank Williams III
Joseph Arthur
Vic Chestnut
MOVIE STAR
dir. Viet Nguyen, 16mm short
Director of Photography, Camera Operator; May 2000
THE SECOND HAND
dir. Troy Miller, Super 8 trailer
Director of Photography, Camera Operator; April 2000


MTV2 PROMO SPOTS 2000
Director of Photography, Camera Operator
Forty-two mini DV commercials with:
Daniel Johnston
Del tha Funky Homosapien
At the Drive-In
Cypress Hill
Man or Astroman
Nashville Pussy
Gomez
Puffy
Creeper Lagoon
Tromovsky
Elliott Smith
Love Love Straw
THE JOURNEYMAN
dir. James Crowley, Super 16mm feature
First Assistant Camera; November 1999
*Austin Film Festival 2001



CELIS BEER: DIRTY BOB & ME
Super 8 commercial
Director of Photography, Camera Operator, Editor; May 1999
WELCOME TO AMERICA
35 mm short
Director of Photography - Camera Operator, April 1999
SYMTEX
Mini DV industrial video
Director of Photography, Camera Operator; April 1999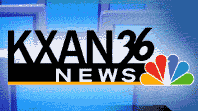 KXAN PROMO
Super 16mm commercial
Director of Photography, Camera Operator; March 1999


CHUPA CHUPS
Series of five Super 8 commercial
Director, Director of Photography, Camera Operator; December 1998
MR. FUZZY GOES BOOM BOOM
Super 8 short
Director of Photography, Camera Operator; October 1998
BRODIE'S BOYS
HI8 short; dir. Viet Nguyen
SteadyCam Operator, Camera Operator; May 1998
SWEET THING
35mm feature
First A.C., Super8 Camera Operator; November 1998
*Austin Film Festival 2000
*Methodfest (Los Angeles) 2001
NO ALTERNATIVES
Hi8 short
Director of Photography, Camera Operator; April 1997
JIM IS MY FRIEND, BUT SID ALWAYS PUKES ON MY PILLOW
16mm short
Grip, Boom Operator; November 1996
MOLLUSKS
dir. Arthur Bradford, 16mm short
Producer, DP, Camera Operator; October 1996
*Greensborough Film Festival 1997
*Brackenridge Film Festival 1997
*Best of Austin Film Works Production Two 1997
ON THE CORNER
16mm short
Grip, August 1996
HISTORY