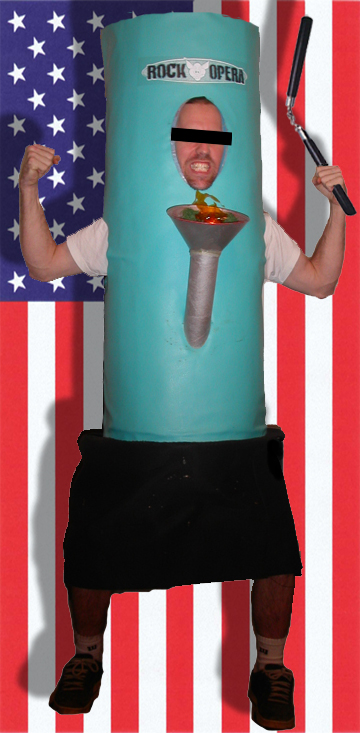 Watch out evil doers!
BongMan is on a rampage!
BongMan has laser beam eyes (to light his bong, duh), and an awesome ear-splitting gargling bubble sound sonic attack. His arsenal includes a debilitating smoke screen, and after justice is served, he'll loaf on your couch and watch Aqua Teen Hunger Force on your fancy cable TV. You'll know he's been there because all your Doritos are gone and his trademark calling card is emblazoned on your carpet--the initials "BM" stained in bong water (that shit never comes out!). Take that you nefarious bad guy, you!
Oh yeah, he's got nunchucks!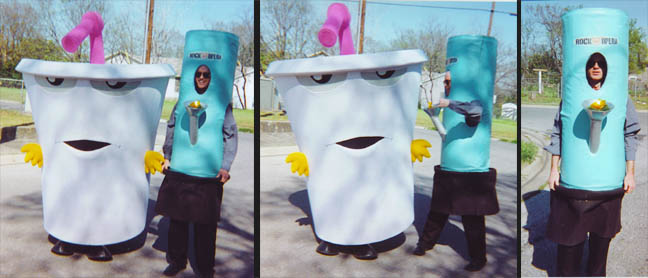 That's right, BongMan kicked Master Shake's ass!!! In the end, there was only one.