we trekked across America on two five-week film tours, screening flicks in over 60 cities:



read the crazy stories of craziness while on tour:
THE BADASS TOUR JOURNAL
Tales of filmmakers on a journey across America await.
Packed to the brim-job with: sex, drugs, rock and/or roll, more drugs, historic land marks,
cops, near murder, arrest, false rape accusations, more drugs, more sex, transvestites,
unwashed masses, toll roads, sleeping in cars/couches/floors, screening films, crime,
roller derby, parties, the Badass Film Tour Journal does not disappoint.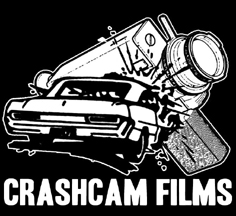 © 2012 CrashCam Films
All rights reserved.